Build a custom video chat interface
A Daily call object is a direct line to the Daily API. It gives you the finest-grained control over a video call, letting you access and manipulate its lowest level foundations, like participant video and audio tracks. Accessing these call primitives gives you precise control over where to place each element in your app. It leaves the video call UI entirely up to you.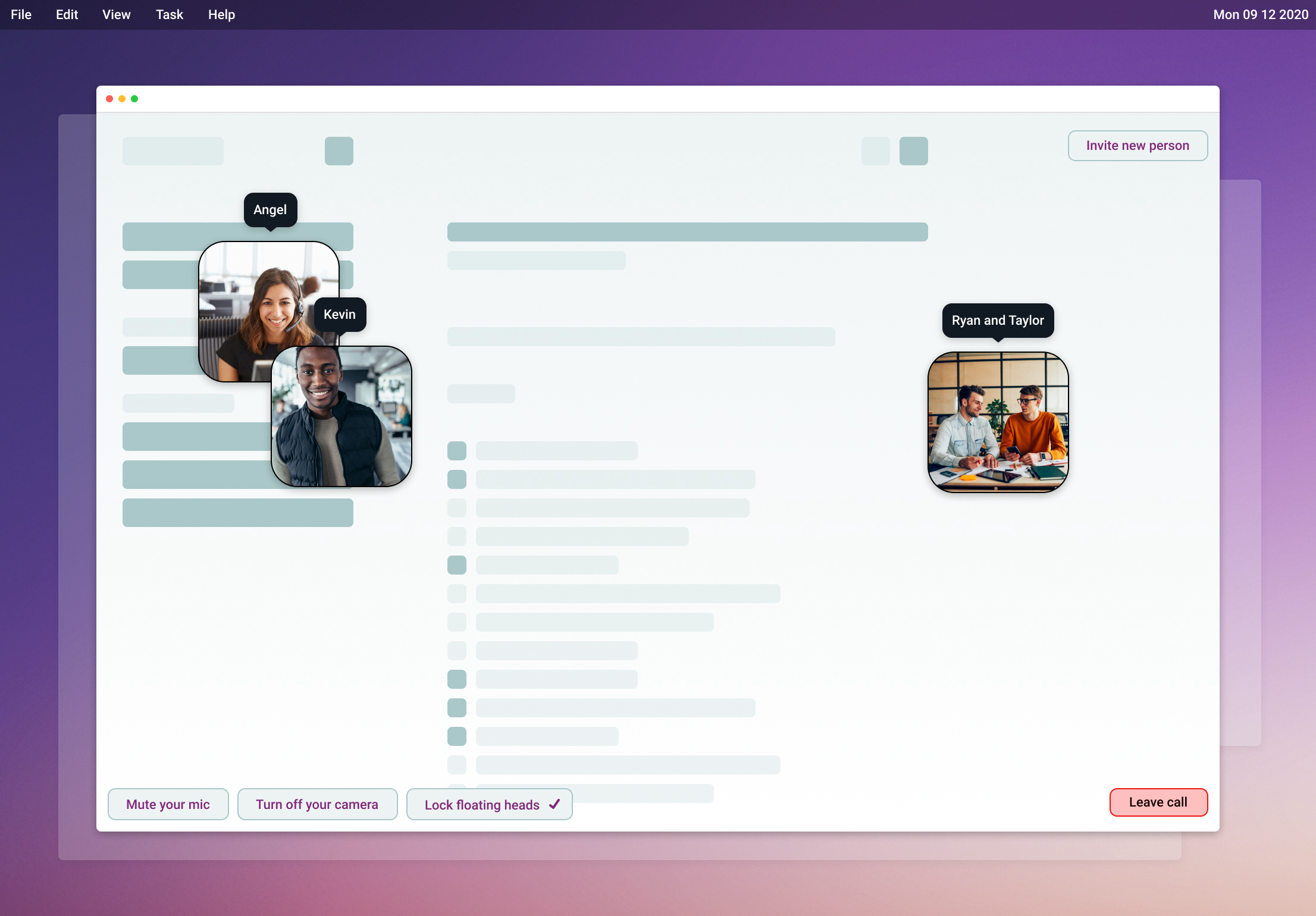 Build an entirely custom video chat interface using the Daily call object.
The Daily call object is the best choice when you need to build a completely custom video chat experience.
Out of the box:
Customizable video chat interface
Direct access to video and audio track data
Ability to create custom video and audio tracks
Built-in bandwidth management
Cross-browser compatibility
Electron compatible
Compatible with React Native (beta)
Build with the daily-js library:
Screen sharing
Active speaker and grid layout modes
Text chat
Participant list
Network analytics display
Localized interfaces
Recording*
HIPAA compliance**
* Recording is a Scale plan feature. Read more about our pricing.
** Building a HIPAA compliant video chat with Daily is only available on the Scale plan, and involves a few additional steps to set up. Learn about HIPAA compliant video calls with Daily.
---