Demos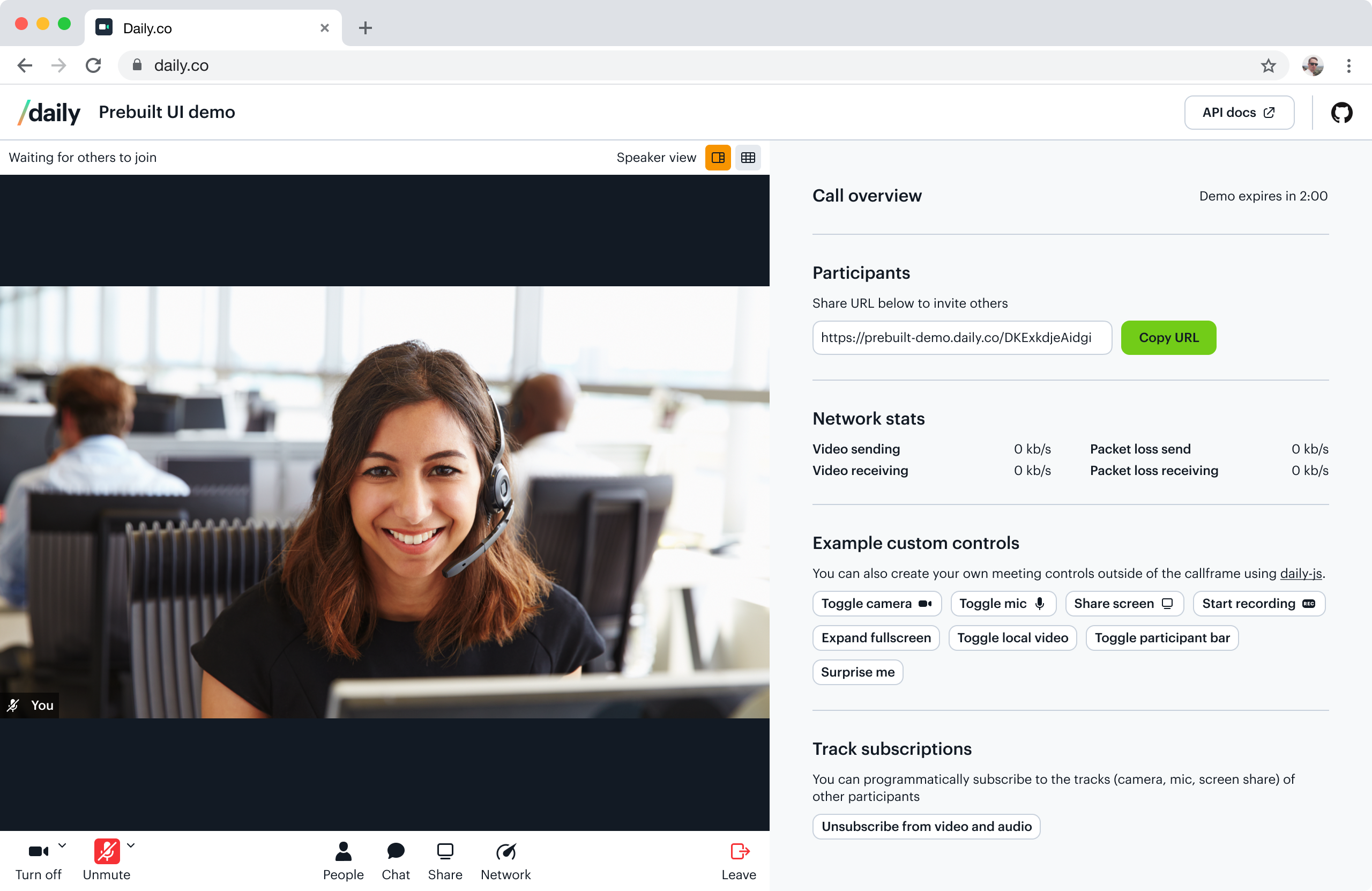 This demo highlights Daily Prebuilt, and how it can be used to embed a video chat widget in a website or app. The demo also illustrates how to use daily-js methods and events to build custom interfaces that control the call outside of the callframe.
Open Daily Prebuilt demo | View source code.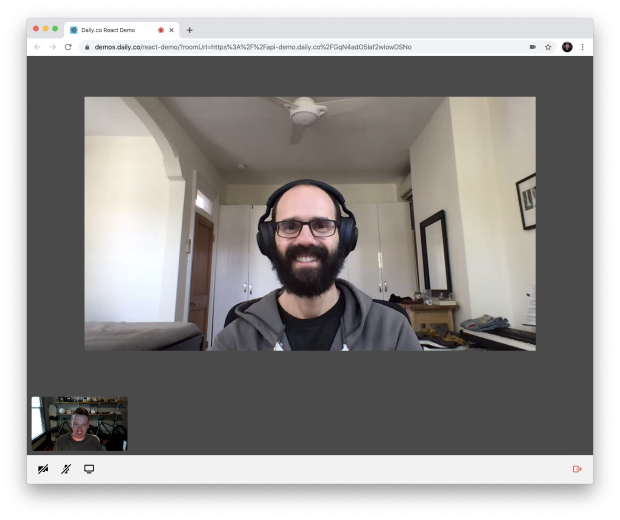 This demo showcases a no frills video chat web app using React and the low-level Daily call object. The call object gives you direct access to the call's audio and video tracks, letting you build your app however you'd like with those primitives.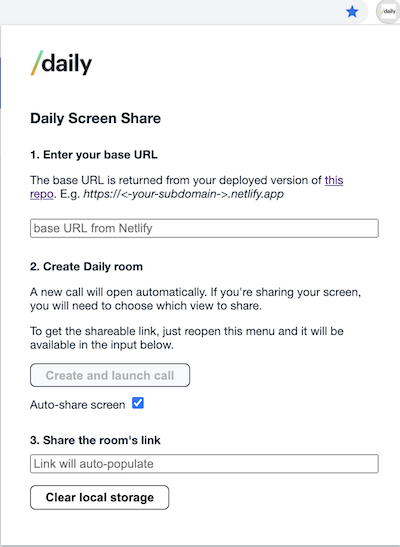 This demo highlights Daily Prebuilt, and how it can be embedded and expanded fullscreen in a website or app.
It pairs well with our Chrome extension demo that starts a Daily call and screenshare directly from the browser.
View fullscreen Daily Prebuilt demo code | View live demo | View chrome extension code
Fun fact: this demo, like many things, started on Twitter.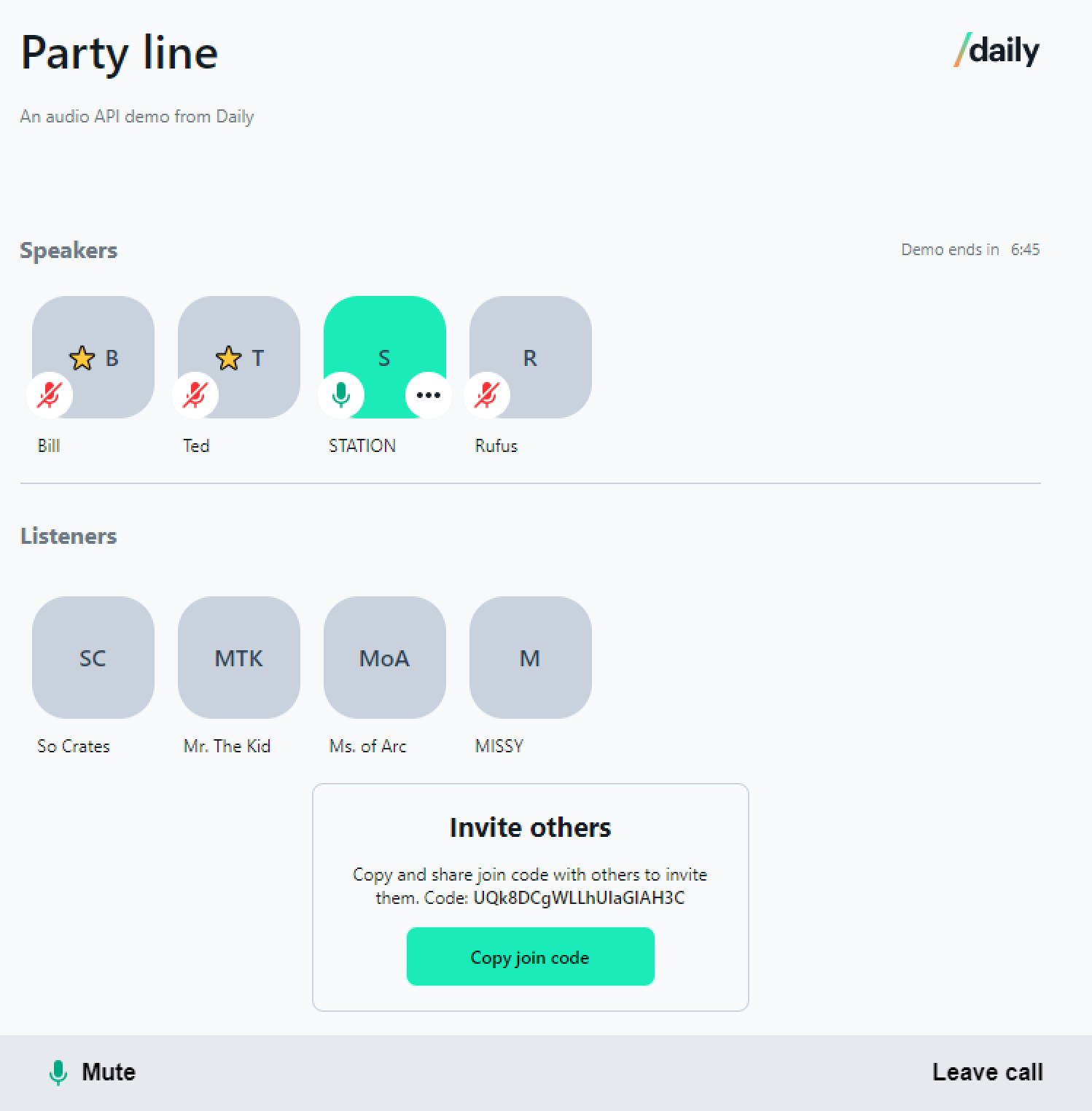 Party line app in action
We built an audio-only community space in a weekend (emphasis on "week"). We screenshot the web interface, but head to the full repository and in addition to React you'll find React Native, iOS, and Android setups.
Clone the repository | See live demo | Read tutorial
Screen shot of our Webflow, Mentor App demo
We're big fans of Webflow, and have used it to build our own marketing website. We also created this mentor app demo to showcase how easy it is to add video calls to Webflow using our video call API. If you're also a Webflow fan, check out our blog post, how to embed video calls on a custom Webflow site, to learn more.
In this demo, we showcase how you can use components to create a rich user flow. Upon opening the demo, you'll be asked to fill out a simple form in order to request a meeting with our "mentor". Once submitted a Zapier Webhook then sends a Slack notification to our mentor — who is not a real person, of course 😁
Learn more about how we built this demo here; and how we created this Zapier integration, here.
Open demo or view the read-only Webflow page